BRING YOUR MIND TO THE GAME
Mental Training for Professional Athletes & Psychological Counselling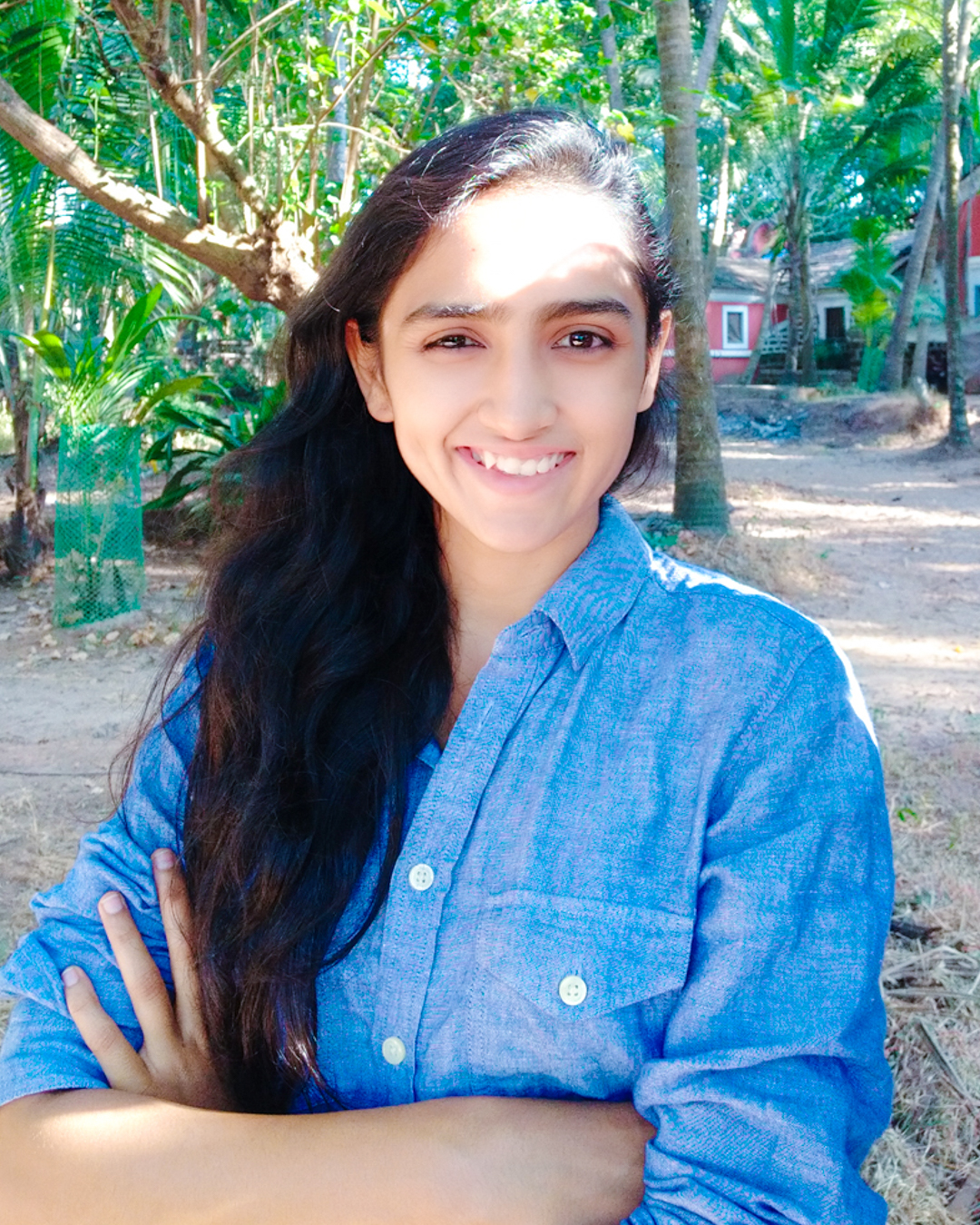 Clinical and Sport Psychologist
Kunashni Parikh is an Clinical Psychologist, Sport Psychologist, and Behavioural Neuroscience Research Scholar from the University of British Columbia (UBC), Canada, where she was awarded the International Leader of Tomorrow Award for superior academic achievement and leadership in her field. She works with individuals, teams, coaches, and organisations globally in the area of mental health and performance.
She has worked with eminent research professionals from UBC, Canada and the University of Auckland in New Zealand, having presented independent research papers in over four conferences. She has been the Lead Psychologist for developing India's standardized mental health program for school children, conducted the Pan-India COVID Rehabilitation Corporate Wellness Program for Apollo Hospitals, and has been part of the FC Goa National Soccer Camps Program in collaboration with RB Leipzig Football Club, Germany, as the Lead Psychologist.
Kunashni is the former Football Vice-Captain and Goalkeeper for India U-17 that participated in the FIFA World Cup U-17 Qualifiers, Captain and Goalkeeper of the Maharashtra State team, and Goalkeeper for the Vancouver United Football Club in Canada. She is also a state level gymnast, black-belt in Karate, and district champion in squash, athletics, basketball, cricket, and throwball.
As a Clinical Psychologist, having worked in 3 hospitals across Mumbai, she also provides psychological assessment, therapy and counselling to individuals globally for depression, anxiety, relationship issues, and various life mental health problems and stressors using cognitive-behavioural therapy and holistic practices.
Kunashni's approach is warm, confidential, solution-oriented, and accepting. Her clients feel safe and understood in her sessions and see a vast change in their outlook and mental health outcomes.
"I must admit Kunashni comes across someone who has profound knowledge and a very good understanding of Sports Psychology. Her explanation related to the importance of Mental Health for an Athlete was not only effective but also was lucid and easily understandable. Considering the fact that she herself was a Sportsperson, she has the ability to empathize with Athletes and strike a better and long lasting professional relationship with them. I felt she had an approachable nature and was immensely mature as a Sports Psychologist. I certainly feel she has the potential to be among the best Psychologists the Sports Industry has seen in the years to come."
"The Webinar had a good mood and was to the point and everything was nicely explained. Kunashni ma'am explained us very efficiently how to deal with the current (pandemic) situation. We were also given many Pointers which were very true and helped us to excel ahead. All the attendees were full of zeal and zest after the webinar. It motivated all of us to grow in sports and other aspects of life too. I whole heartedly thank Kunashni and the whole group at Rotary Club of Mumbai Champions who organized the webinar."
"There is a lot of stress around in a sport and our daily lives. I do believe one needs mental advice to overcome our stress and to find ways how to deal with different obstacles and decision which did not go our way. It was indeed a privilege to have a session with Kunashni Ma'am and to get fine insights on how to overcome mental strengths and how to deal with various situations in our life and sport. Was really a fruitful session to take home remedies to overcome and build good mental strength which is vital to get the best positive results."
"It was getting really difficult for me to concentrate on the sport any more. Sessions with Kunashni helped me get to know more about myself, my goals and importance of the sport in my life. I eventually could perform well on and off the field. Kunashni is a person who understands your issues really well and has experience in the sports industry. She has a lot of patience and makes sure you take the right steps. Her main focus is to make sure we get better in every step we take. I would like to thank Kunashni a lot for helping me get better in my day to day life and work towards my sports career back again."
Kunashni's Areas of Expertise

Psychotherapy and Counselling
Individual Sessions and Personal Counselling for Mental Health Problems including Depression, Anxiety, OCD, Trauma, and Relationship Counselling, among others

Education and Training
Mental Health and Performance Workshops, Training, and Curriculum Development for Mental Health Programs in Schools and NGOs

Neuroscience
and Research
Expert Consultant for Development of brain wave technology and bio-feedback for Athlete Well-being and Performance

Corporate
Assistance
Individual Mental Health Counselling and Group Training for Corporate Wellness Programs and Performance Evaluation
Kunashni uses a unique tailor-designed Athlete Mental Training Program to deliver the best of Sport Psychology to International Athletes and Teams.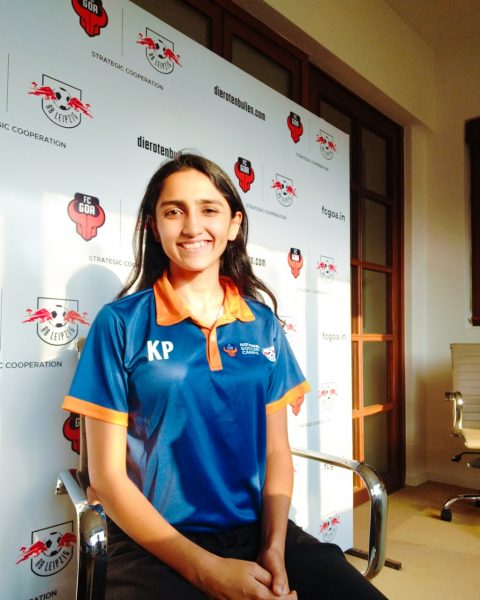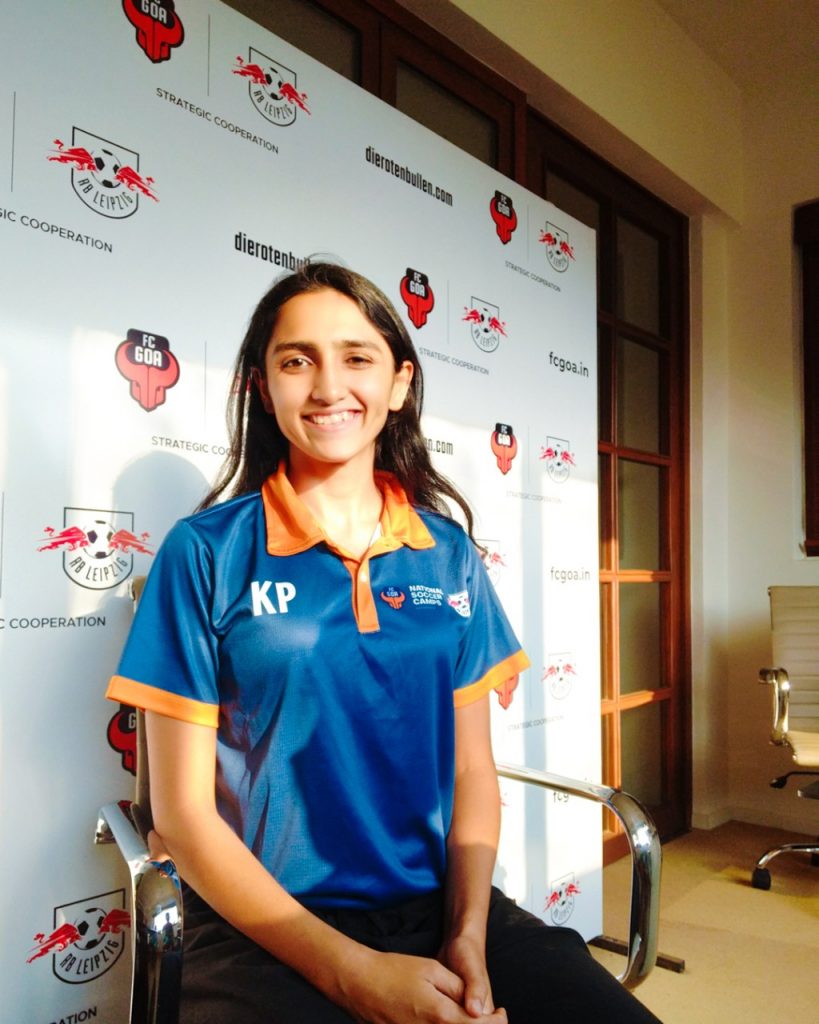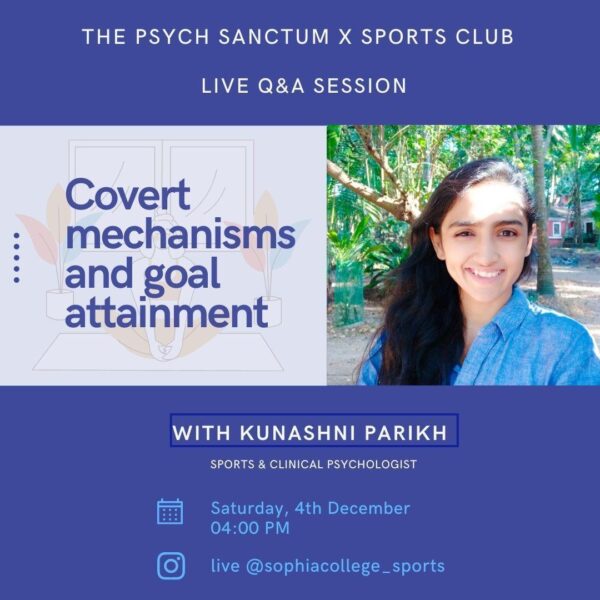 Join Here Live Session with students of Sophia College 🕓 4:00 PM IST 🚩 Saturday, Dec 4, 2021 Sophia College is an autonomous Institution affiliated
Read More »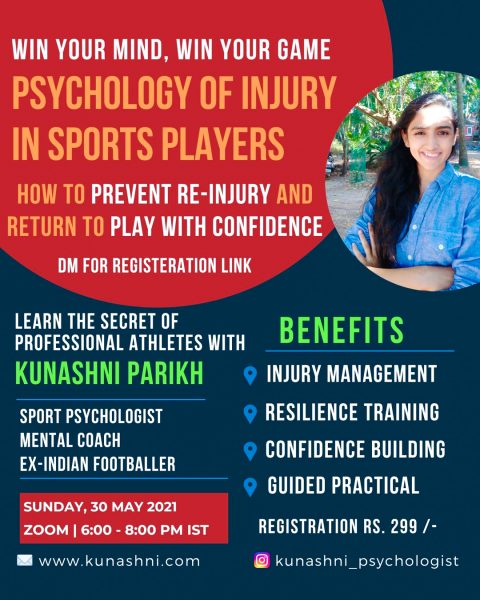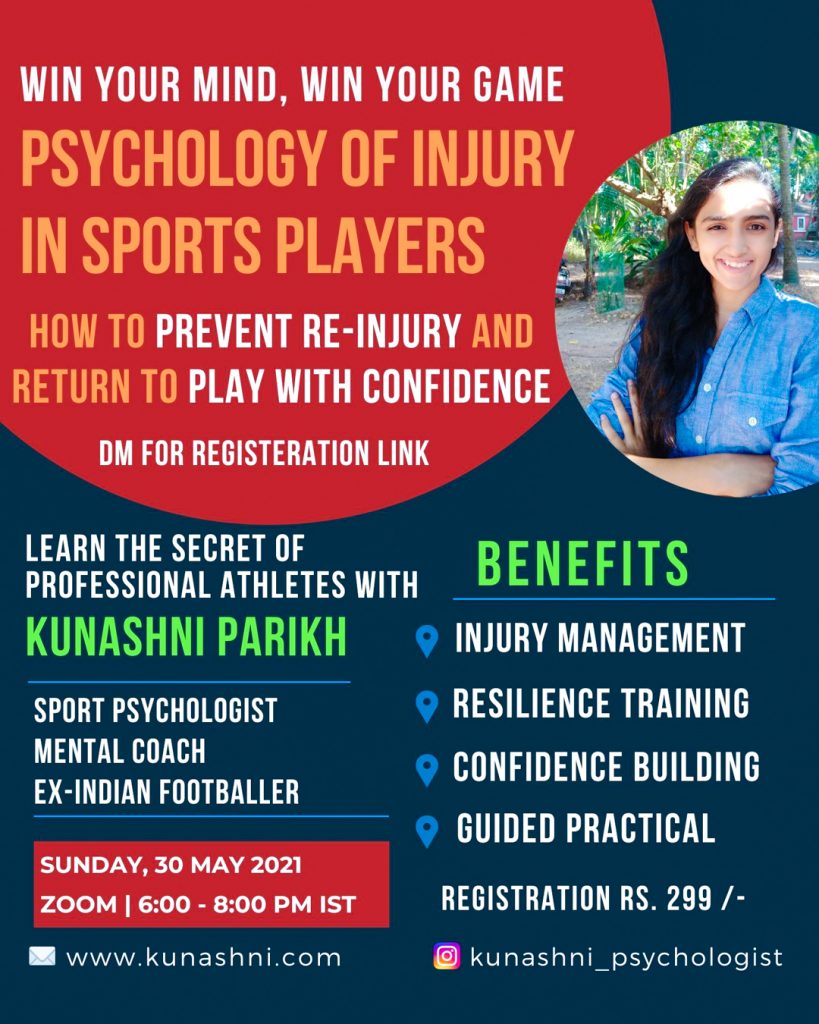 Psychology of InjurySports Workshop For Players, Coaches, Management, Parents, Psychology Students + Stakeholders Sunday May 30th, 2021 | 6:00 – 8:00 PM | Zoom   Have
Read More »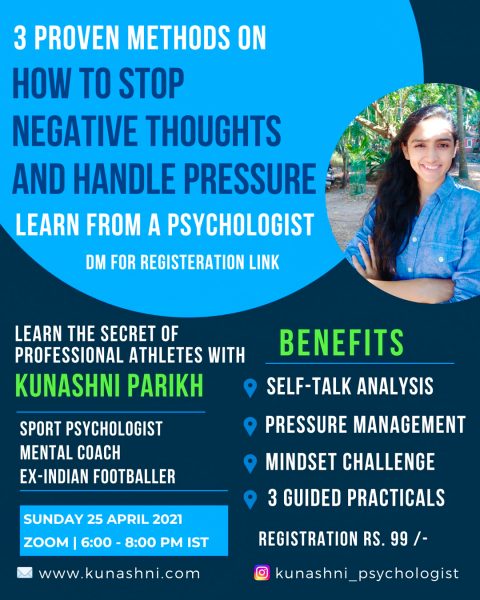 How to Stop Negative Thoughts and Handle Pressure Sunday, 2 May 6:00 to 8:00 PM We face a lot of negative thoughts at some point
Read More »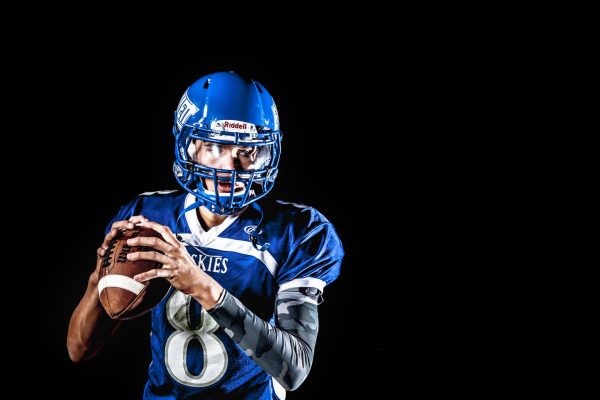 In the heart-pounding arena of sports, where milliseconds can make or break a play, mastering your mind through athlete mental training is just as crucial
Read More »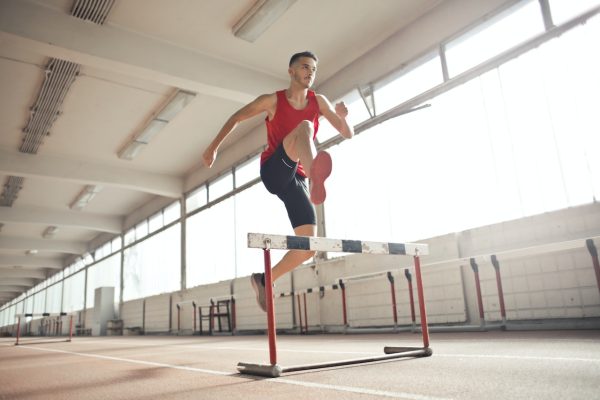 Performance Anxiety is common for all athletes. Imagine you're on the court, ready to showcase the skills you've honed for years. The crowd's eyes are
Read More »
As an athlete, you strive to reach new heights of performance and unlock your full potential. Beyond physical training and skill development, the secrets to
Read More »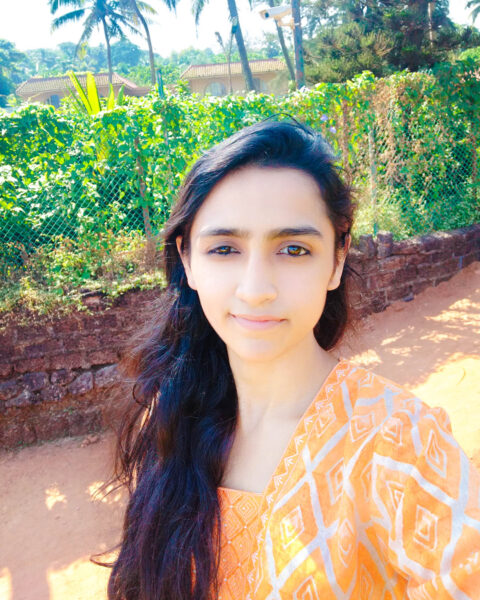 I realised today that I approach each session with an individual client or athlete with the same enthusiasm as my first class of psychology in
Read More »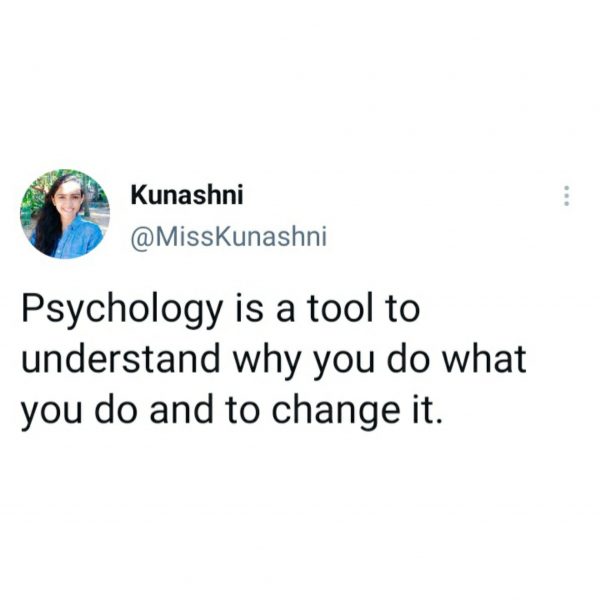 It's a Science. Psychology helps you understand things about your own behaviour and helps you change that for the better. It's equally as helpful to
Read More »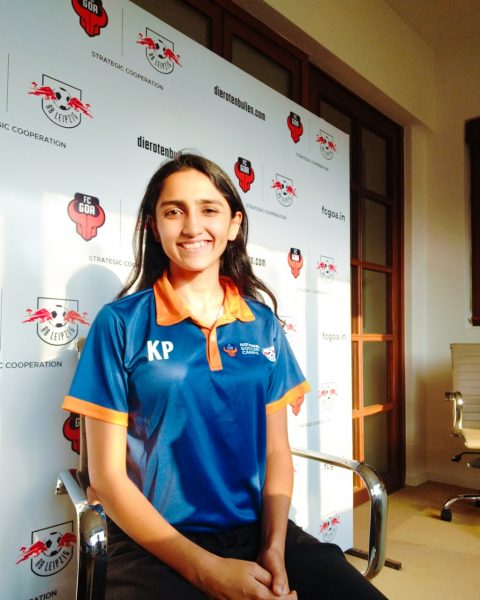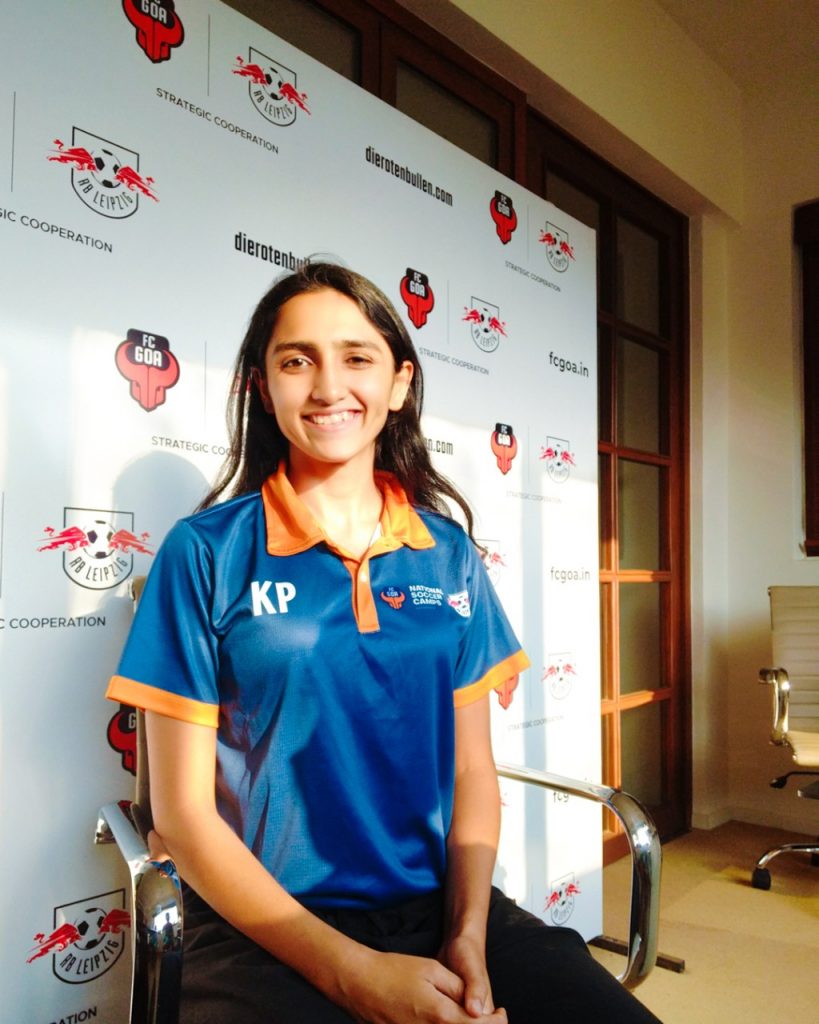 Train Online with FC Goa | If you're missing out on your football training, train safely from the comfort of your home and Register Yourself
Read More »