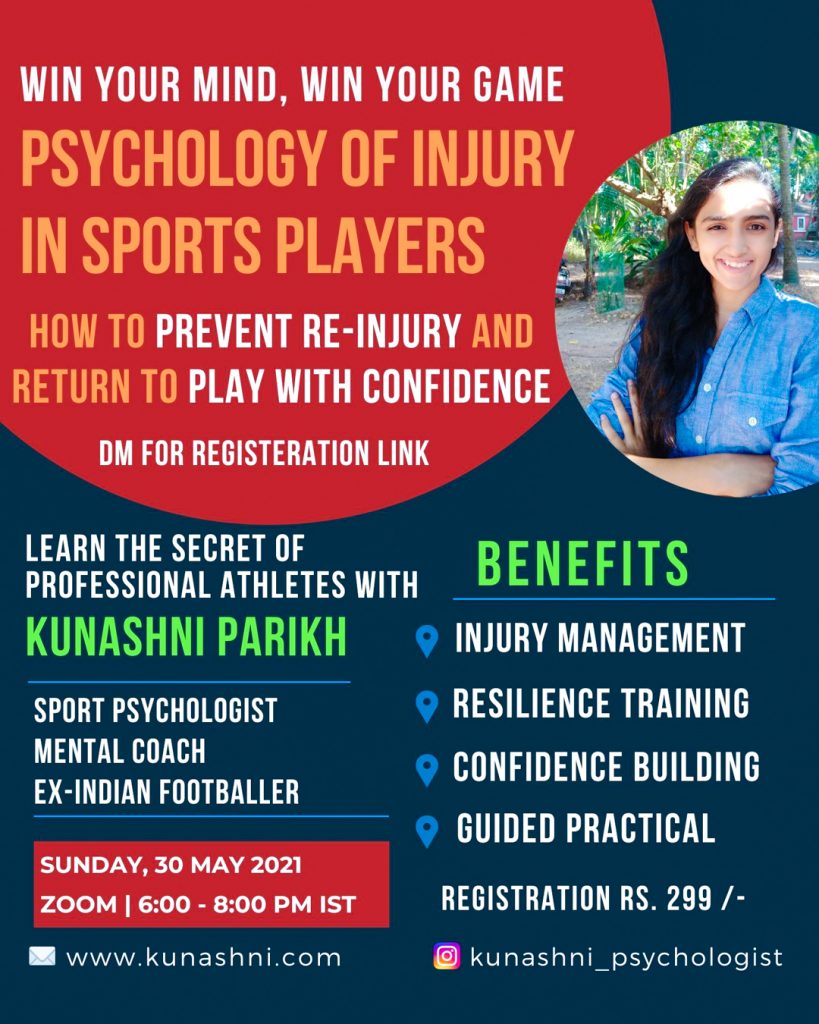 Psychology of Injury
Sports Workshop
For Players, Coaches, Management, Parents, Psychology Students + Stakeholders
Sunday May 30th, 2021 | 6:00 - 8:00 PM | Zoom
 Have you ever faced an injury? How did you get back? Or are you struggling to get back to your original game? Injuries are a part of the game, but how we do our recovery, mentally and physically is what matters on how we get back to the game. Learn the Psychology of Injury in this workshop for players, coaches, management, parents, psychology students, and anyone interested in how to bounce back from injuries and setbacks.
In the Psychology of Injury We Will Cover:
Introduction to Sport Psychology
How Injury Affects you Psychologically
Overcoming Fear, Frustration, Depression, and Other Mental Blocks
Preventing Getting Injured Again
Mental Health Issues During Injury
Techniques 
 Injury Management

Resilience Training

         Emotional Management
 Confidence Building
          Guided Practical Exercise
 This Sunday at 6:00 PM on Zoom.
Zoom Link Will be Sent Upon Confirmation