Messi wins the World Cup for Argentina!
The Psychology of Messi's Win for Argentina at FIFA World Cup 2022!
What a stunning performance by both teams at the FIFA world cup final 2022!
Here's an Analysis of Messi's team's Performance.
Read On to Know the Reasons Why the Match Turned Out the Way it Did
The momentum of the game was brought forward when the first penalty was awarded to Argentina and Messi put it in giving Argentina the lead!
Later, in the same half, Maria put in another goal making it 2-0!
We were so confident that Argentina were on their way to being champions. But in the second half, France was awarded a penalty and Mbappe put it in confidently!
With the momentum going for France, another breathtaking goal brought France back into the game making it 2-2
In extra time we saw two more amazing goals by Messi and another by Mbappe making it 3-3 by full-time! What a match! But it wasn't over yet!
Time for Penalties!
Do you see how confidently Messi and the other Argentinian players put their goals into the net? How did they do that? What was the reason the goalkeeper, Martinez could keep the crucial ball out of the goal? How did they manage to do all that under pressure?
The Luck of Chance!
Both teams got a penalty in the box which brought their respective momentums into the game. Initially, Messi got a penalty for Argentina to take the lead at 1-0  and later Mbappe got a penalty to bring France back into the running by 2-1  Sometimes, there are things outside our control, like when luck by chance event happens, the ball touches a player's hand by mistake or a player gets a foul in the box causing a dreadful penalty. There's not much we can do in these situations and have to rely on the referee's decisions. 
These situations are outside our control, and we must learn to regulate our emotions to manage them. Sometimes, they can frustrate us and make us lose our cool. In these situations, we have to learn how to shift our focus to what we can control and think ahead.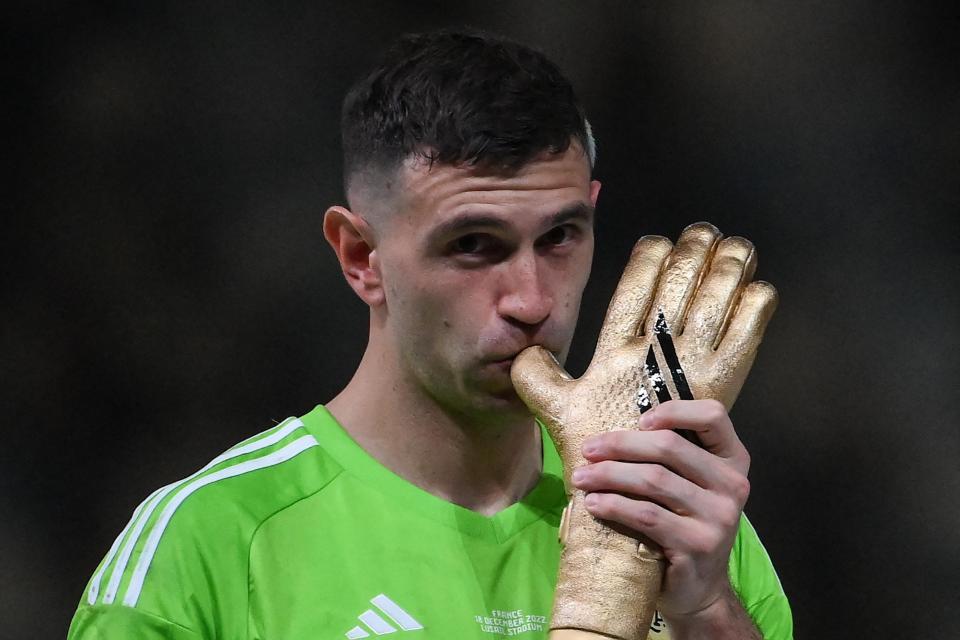 Momentum
In physics, momentum means a product of mass and velocity, how fast or ferociously something is going. But in Psychology, momentum means something very different. It's when there is a shift in our mental energy, a big motivational boost can happen by someone scoring a goal, putting us in a better position to score. We suddenly don't become a better team nor does the quality of our talent improve within one second, yet our performance improves. Why? That's the power of momentum. It unlocks your highest potential of play by increasing your optimal arousal, drive, and motivation to give better than what you think you can give. 
Having momentum is crucial to performance, whether it is for an individual or the momentum of the entire team.
Strategies to increase momentum include increasing psychological flow, positive emotions, team bonding, confidence, and pride. We can achieve this by chanting team slogans, recalling our positive moments, using positive self-talk, making high-fives or other gestures, or looking to our heroes, coaches, and teammates for inspiration.
The higher the momentum, the higher chance for optimal performance and winning!
Cool and Confidence
The third psychological tactic is cool and confidence. It's not important to just be confident and believe in yourself. It is also important to know how to control that confidence and control one's nerves.
Most of the penalty shots taken by Argentina displayed calm character and strong self-belief, whereas the French counterpart seemed to fumble a little in these aspects. The key to staying calm yet confident is to practise mind control and mental strength training.
Sport Psychology is all about this. You learn how to control your mind and stay relaxed under pressure. Some techniques athletes use for this include meditation, mindfulness, positive self-talk, visualisation,
Martinez, the goalkeeper for Argentina, made brilliant saves to keep them in the World Cup and made a beautiful save in the penalties to make them Champions of the World Cup Final! He could do this by staying confident, alert, and also calm under pressure.
Victory for Argentina at the World Cup 2022!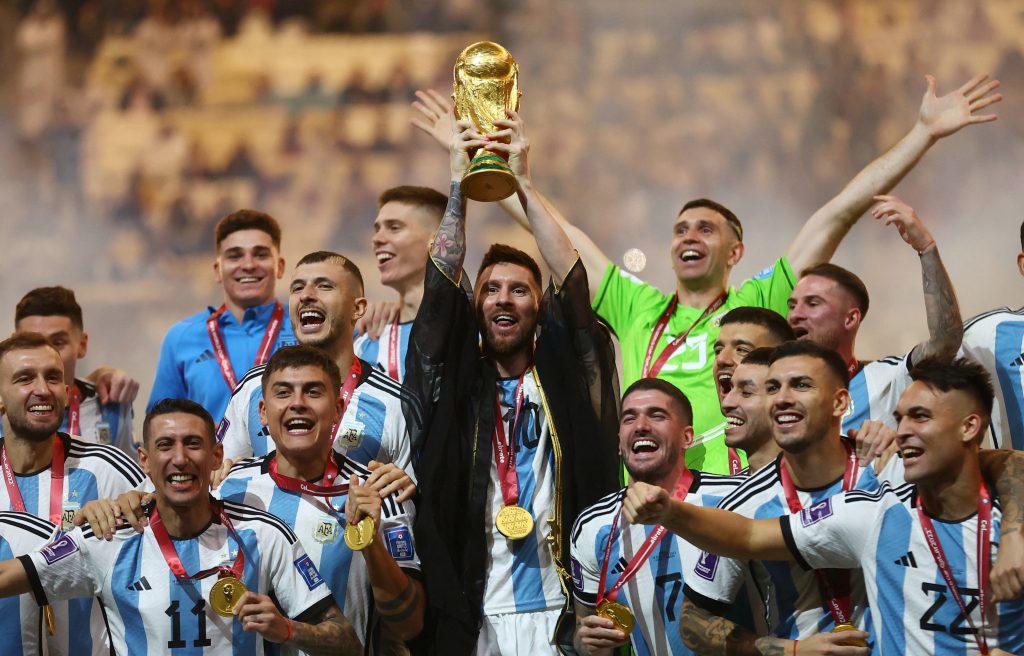 It's a victory for Argentina as they lift the World Cup title!
To summarise, the reasons behind their win include hard work, technical skills, and a lot of dedication. And the psychology that contributed to the world cup final performance includes playing with momentum, accepting situations that happen due to chance, and giving your best with calm and confidence under high pressure!
Viva Argentina!
For more updates on Psychology of Football and Sports follow our Social Media Handles and join the Free Mental Training Program below! 
Reach Out to Know about Mental Training, Sport Psychology, and How to Make Your Mind Sharper!