Let's Work Together
Explore the services below to build your mental skillset 
Individual And Team Training Sessions are offered
Get Your Mind in The Game – Team Workshop
A workshop designed to deliver the top most strategies used by pro athletes around the world to strengthen their Game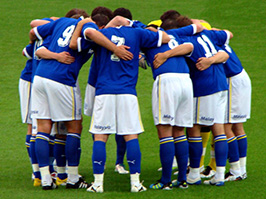 Reach Your Potential – Team Training
Ongoing team consultation for enhancing the strength of every individual player plus the strength of the team together.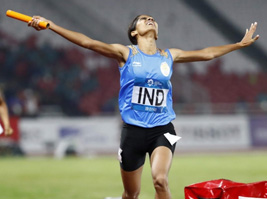 The Champion Mindset – Single Athlete Training
Best suited for individual athletes at the elite level looking to breakthrough their game and achieve the impossible.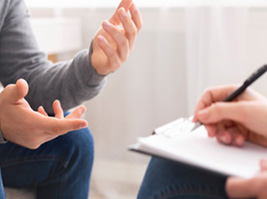 General Psychological Counselling
General Counselling Service for individuals who feel stressed, demotivated, anxious, or in a state of mental turmoil.
Frequently Asked Questions
Do you offer mental training only for athletes?
No, we also provide counselling for parents of athletes, coaches, support staff and other members essential to the athletes journey to success
We also provide general counselling to non-athletes for people suffering from depression, anxiety, stress, family problems, life stressors, academic difficulties, and general mental health issues. 
Do I need mental training only if I have problems?
No, mental training should begin months before athletes face psychological stressors. If you wait till mental burnout then it defeats the purpose of building mental stamina. It is advisable to start mental training early on to develop the strongest mindset, build resilience, and prevent mental burnout. Before the pressure hits, athletes should know how to handle the game pressure so that they can flourish under intense competitive conditions.
How long will each session be?
Each mental training or counselling session with an individual lasts for about 45 minutes.
Team or Group Workshops typically last for 2 hours per session.
How many sessions will I need?
It depends on every individuals goals and needs. One consultation session is enough to identify an athletes strengths and weaknesses but not sufficient to conduct rigorous mental training.  4-6 sessions are ideal for achieving short term goals. Some athletes require more training to develop a positive mindset while others pick it up in a few sessions. 6-10 sessions are essential for more intensive training and developing sporting resilience. Regular mental training on a weekly basis can also be conducted in more than 10 sessions in the months leading up to international tournaments for pro athletes who are serious about their game.
How do Online Counselling Sessions work?
Online Counselling sessions are conducted over voice or video chats at a designated time decided by the individual and the counsellor. One must have access to a digital connection, internet, and privacy in your area to ensure comfort and confidentiality.
Follow the Link on the Booking Page and Find a slot that works for you. Your Counsellor will confirm this time slot and send you a confirmation email. 
Your first session is free so that you can find out whether you are comfortable with the online platform and counsellor.
I have never done counselling before, how should I start?
Most people struggling with mental health issues have not talked with a counsellor in their life. The right time to start is now.  Counselling begins by talking about your problems and building trust with the counsellor to help address and solve your issues. Most people who started counselling wish they had gotten started with it sooner and saved all the time they suffered alone.