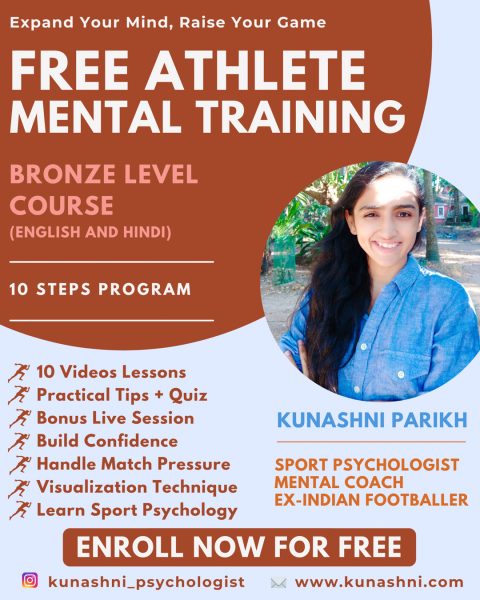 Athlete Mental Training Course
Bronze Level
In this course you will go through the 10-Step process of Mental Training to learn how to enhance your performance to perform at peak levels by harnessing control over the mind.
Sports is not just about the physical game. There is a mental aspect to it too which often gets overlooked. What sets a champion apart from great players is their psychological advantage. Confidence, Concentration, Determination, Resilience, Emotional Intelligence, Decision-Making, and many more cognitive skills are what make up Mental Strength.
In this Bronze Level Course, You will learn to build your confidence, learn how to deal with match pressure, set the right targets, increase your drive, understand your goals better, learn to take control of the situation, and will learn powerful techniques like Visualization used in the field of Sport Psychology to train your mind. It is the perfect start for anyone wanting to train their Mind.
The Course is offered in both English and Hindi.
Includes:
10 Videos on Mental Training
10 Quizzes to test Your Mental Skills
5 Worksheets to Improve Your Skills
The Master Technique of Visualization
1 Bonus Live Session
+ Many Practical Tips
Check the Curriculum Tab on the Right to see a list of all the 10 Steps of the Program
And, it's all for free!
So what are you waiting for?
Enrol for the Free Athlete Mental Training Course – Bronze Level 
Start Your Journey to be the Best Athlete